2023
Editor-In-Chief
Dr. Lucy Mohapatra
Ph.D. (Pharmacy-Pharmacology), M.Sc. (Pharmacy-Pharmacology), B.Sc. (Pharmacy)
Associate Professor, Department of Pharmacology, Amity University, Noida (Uttar Pradesh), India.
Links: Google Scholar, Scopus, ORCID
Specialization: Anticancer, Antidiabetic, Mitochondrial Biogenesis
---
General Editors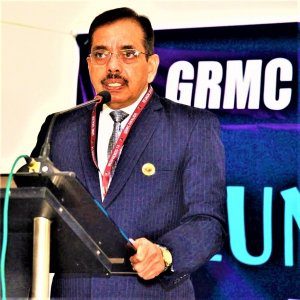 Prof. Anil Kumar Dixit
M.D. (Preventive & Social Medicine), M.B.B.S.
Dean, People's College of Medical Sciences and Research Centre, Bhopal (M.P), India.
Links: Google Scholar, ORCID
Specialization: Community Medicine, Preventive and Social Medicine
---

Dr. Himanshu Narayan Singh
Ph.D. (Biotechnology), M.Tech. (Bioinformatics), B.Tech. (Biotechnology)
Senior Research Scientist, Memorial Sloan Kettering Cancer Center, New York, USA.
Links: Google Scholar, ORCID, Scopus, SCI, WOS
Specialization: Cancer, Normal Tissues
---
Prof. N T Pramathesh Mishra
M.Pharm. (Pharmacy), B.Pharm. (Pharmacy)
Member of IEEE, Elsevier, Springer
Associate Professor, Department of Pharmacology, Hygia Institute of Pharmaceuticals Education and Research, Lucknow (U.P), India.
Links: Google Scholar, ORCID, Scopus
Specialization: Anticancer, Antidiabetic, Neuroprotective, Neurodegenerative
---
Associate Editors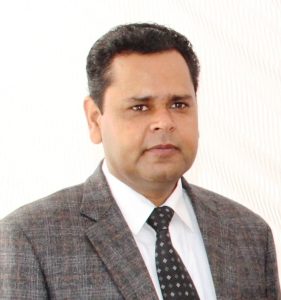 Dr. Arun Kumar
Ph.D. (Pharmaceutical Sciences), M.Pharm. (Pharmacology), B.Pharm (Pharmacology)
Professor and Principal, Department of Pharmaceutical Sciences, Himgiri Zee University, Dehradun (Uttarakhand), India.
Links: Google Scholar
Specialization: Learning and Memory, Brain Stroke, Diabetes
---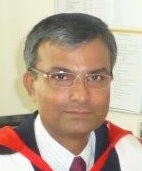 Prof. (Dr.) Harinarayan Radhakrishna
MBBS, FRCGP, FHEA, Dip. Derm., Cert. Med. Ed.
Professor, Dean of Clinical Affairs, Department of Clinical, Newcastle University Medicine Malaysia.
Links: Google Scholar
Specialization: Medical Education, Family Medicine
---
Reviewers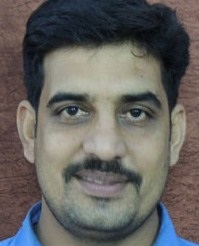 Dr. Pankaj Kumar Tyagi
Ph.D.(Bioscience), M.Sc.(Life Science), B.Sc.(Biology)
Member of Elsevier, Springer
Professor and Dean Research, Department of Biotechnology, Noida Institute of Engineering and Technology, Noida (Uttar Pradesh), India.
Links: Google Scholar, ORCID, Scopus, Loop
Specialization: Nanotechnology and Nanotoxicology, Drosophila Biology and Genetics
---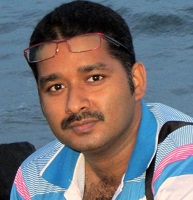 Dr. Surojit Das
Ph.D(Microbiology), M.Sc(Microbiology), B.Sc(Microbiology)
Member of Springer
Assistant Professor, Department of Biomedical Laboratory Science & Management, Vidyanagar University, Medinipur (West Bengal), India.
Links: Google Scholar, ORCID, Scopus, Loop
Specialization: Antimicrobial Resistance (AMR), Molecular Diagnostics of Infectious Diseases
---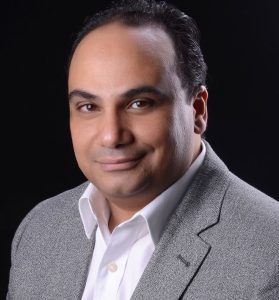 Dr. Hany Elazab
PhD. (Chem. Eng.), MSc. (Chem. Eng.), BSc. (Chem. Eng.)
Professor and Program Director, Faculty of Engineering, Department of Chemical Engineering, British University, Egypt.
Links: Google Scholar, ORCID, Scopus, WOS, Loop
Specialization: Energetic Materials, Nanostructured Materials, Nanoalloys, Graphene, Nucleation on Nanoparticles and Heterogeneous Catalysis
---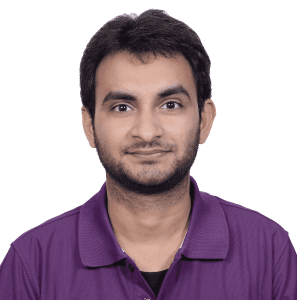 Dr. Yashbir Singh
Ph.D. (Biomedical Engineering), M.Tech. (Bioinformatics), B.Pharm. (Pharmaceutics)
Member of IEEE, Elsevier, Springer, PubMed
Medical Scientist, Department of Radiology, Mayo Clinic, United States of America.
Links: Google Scholar, ORCID, WOS, SCI, Loop, Research Gate
Specialization: Radiology.
---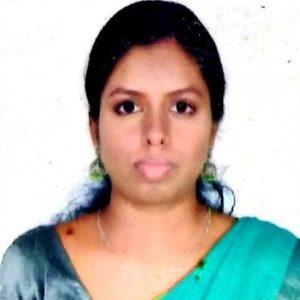 Prof. Jaya Rubi
M.Tech. (Medical Instrumentation) B.Tech (Biomedical Engineering)
Assistant Professor, Department of Biomedical Engineering, Vels Institute of Science Technology and Advanced Studies, Chennai (Tamil Nadu), India.
Links: Google Scholar, ORCID, Scopus
Specialization: Medical Instrumentation, Robotics and Automation, Telesurgery.
---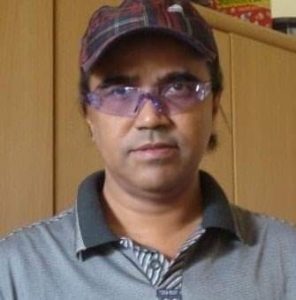 Prof. (Dr.) Ahmmad Taous
MBBS, MS (ENT), MMED
Professor and Head, Department of Otolaryngology and Head Neck Surgery, Pabna Medical College, Pabna, Bangladesh.
Links: Google Scholar, ORCID
Specialization: Medical Science
---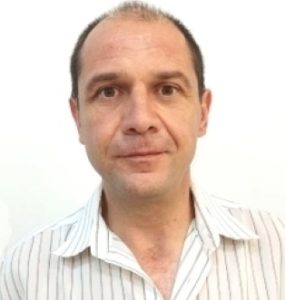 Dr. Cristian Catalin Gavat
Ph.D (Pharmacy – Analytical Chemistry Domain), M.S (Pharmacy and Pharmaceutical Sciences), B.S (Chemistry)
Member of Elsevier, Springer
Faculty of Medical Bioengineering, Department of Biomedical Sciences, Grigore T. Popa University of Medicine and Pharmacy, Universitatii Street, Iasi, Romania.
Links: Google Scholar, ORCID, Scopus, SCI, ResearchGate
Specialization: Pharmacy and Pharmaceutical Sciences, Organic and Medicinal Chemistry, Organic and Medicinal Chemistry